SCREENLOGIC2® INTERFACE

For IntelliTouch® and EasyTouch®Automation Systems


ScreenLogic2 Interface allows you to control the key functions of your pool and spa using the IntelliTouch and EasyTouch control systems, using controllers such as an iPad, iPhone, iPod touch Mobile Digital Device, Android Device and PC or Mac computers.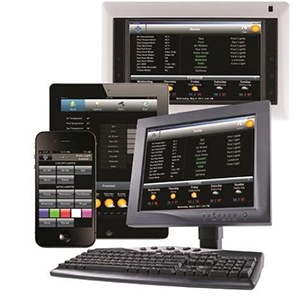 Features
Use iPad®, iPhone®, or iPod touch® Mobile Digital Device or Android ™Device to control pool functions from anywhere
Remotely manage from a Mac® Computer or PC using the ScreenLogic2 Interface Application
Easily change, track and monitor history of pH and ORP levels when using the IntelliChem® Chemical Control System with IntelliTouch® or EasyTouch® Automation.
ScreenLogic2 app now allows full color lighting control for both IntelliBrite® LED pool, spa, and landscape lights and MagicStream®laminars.
All ScreenLogic2 kits come with a protocol adapter and ScreenLogic2 Interface PC program on CD.
Apple®, iPhone®, iPad®, iPad Touch®, and Mac ® are registered trademarks of Apple, Inc. Android™ is a trademark of Google, Inc.